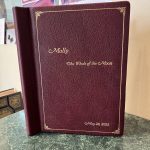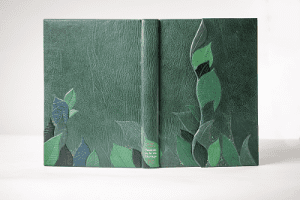 Our three products, produced by our partnership, Chemist LLC,  Sokoto Morocco, Sokoto Traditional and NTND are all produced in cooperatives in Sokoto, Nigeria.   From every production which we make, funds are additionally set aside and donated to local charities.  All of these leathers use natural biologicals in their production to the crust.  These are genuine Sokoto skins.  There is a confusion in the industry with skins produced from Indian goats, where the grain has been "manipulated" (embossed), then tumbled to produce an imitation.   As there are no longer clear definitions,  the preponderance of the trade would not call this a corrected grain,  but certainly an imitation.   If you are looking for an imitation of Nigerian skins you will have to purchase elsewhere.
Throughout history, Sokoto goat has been the premier vegetable tanned goat available (see Report of the Committee on Leather for Bookbinding, Royal Society of Arts, London 1905. Because these skins come from Nigeria, a region in political turmoil, they are very difficult to obtain.  Other vendors may offer manipulated grain imitations of these skins as this leather is so attractive.
About Sokoto Goatskins
The raw stock is selected from Sokoto. The skins are pre-tanned in bagaruwa, prepared from the seed pods of the bagaruwa tree (also known as Acacia Arabica). They are then shipped to the EU to be colored and over-tanned.
Skins average 6.00-6.50 ft/each; range in size from 4.75-9.00+ sq ft/each Substance is 0.8-1.0 mm
The leather is priced per skin. Grade #1/#2 is suitable for full bindings. Grade #3 is for three-quarter bindings.
The downgrading is primarily for discoloration, rarely for holes. Our current price structure is as follows: (This leather is also suitable for fine small leather goods.)