Welcome to Steve Siegel Leather
Book Binding Leather
As a premier leather supplier, integrity and transparency are very important parts of our business model. We accurately represent leather and are confident that we can meet all your leather book binding supply needs. For example we sell genuine Nigerian goat skins, not imitations made on Indian skins that are perfect for all leather book binding applications. We are the only purveyor of genuine Sokoto goatskins in the United States. This is the most expensive vegetable tanned goatskin in the world, and ours are sourced directly from Nigeria. All leather book binding supplies are guaranteed to meet your satisfaction and ACCURATLEY described. We are part of an unregulated industry which has much confusion in terminology . This is only one example of many where the prevalent terminology parts from reality. We are part of a family business established in 1917, Siegel Leather has provided the highest quality leather book binding supplies, best-value products in the leather market for over100 years. It is our goal to continue to develop exclusive and otherwise unavailable bookbinding leathers for our clients who wish to take their leather book binding products to the next level. Our mail-based business model and sourcing enable us to provide top quality leather book binding supplies at competitive prices.
We specially engineer unique leathers unavailable elsewhere that is great for leather book binding. Any order can be returned for a refund or store credit within 14 days of receipt, providing the skin is returned uncut in original condition.
---
Testimonials
Never Disappoints
Outstanding leather and outstanding customer service.
Steve, always goes above and beyond.
GREAT FOR A PERIOD LOOK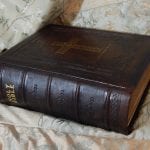 I've been very pleased with the results when using Siegel's fair natural goatskin, especially for creating full or partial leather hardcover antiquarian bindings. It is a great leather choice for replacing larger goatskin bindings from the 19th century and earlier.
Eric Haley             [email protected]
Note from Baker Bindery
Hey, Steve,
With the delivery of your latest iteration of Sokoto goatskin, I wanted to take a second and make a few comments.
Thanks for taking the time to continue to make these skins better.  There are very few merchants I know who spend the kind of time, research and, I'm sure, tens of thousands of dollars continually to improve their product.  Particularly in the scholarly approach you've done with north African goatskins.
I have the pictures and globally significant customer's approval to prove your leathers are quickly becoming the standard by which everything should be measured.
All the best,
Wes=
Amazing leather
I got my SHG order in Navy and Green today. After receiving so many high quality skins from you I thought it could not get any better – and I was wrong! This SHG is the finest leather I have seen today. Perfect in any aspect, from color to grain, and so amazingly thin and soft. I can't wait to use it, I have already some projects in mind and am excited to bind and tool it. I can highly recommend it to other bookbinders.
Beautiful leather & exceptional service
I received leather from Steve Siegel recently.I have been binding books for almost 40 years.Mr Siegal's leather is of a very high quality, the colours are lovely and the substance of it is perfect.
Steve was courteous, obliging and efficient.The leather was sent on a Monday & it arrived on Thursday to Melbourne, Australia.
Wonderful Leather!
I recently used some British Tan Smooth Historical Goatskin, and it was a treat to work with!
Truly Delicious!
It pares easily, takes foil stamping and tooled lines beautifully, and is perfect for what I've been using it for!
I have a very particular client who needs boxes for the Revolutionary War-era books and papers, and he is very pleased with it too!
A real Gem!
Customer for 50 years
Very nice! Thank you , beginning withM.Siegel 50 some years ago ….always has provided the quality skins I depend upon
Excellent Leather Products
After a recommendation from Jeffery Rice, I began to purchase River grain goatskin and Sokoto products from Siegel Leather. They are the most luxurious, easy to work with products I have ever used! Steve is also such a wonderful man to work with. I wholeheartedly recommend Siegel Leather to everyone who is looking for the highest quality in products and service.
The highest quality leather on the market
Siegel Leather offers some of the highest quality vegetable tanned leather available on the market, many of which are only available here. You will be extremely pleased with any of the leather options, whether you're an amateur binder doing a personal project or a professional doing archival work. Steve's customer service and his transparency regarding his leather is unmatched anywhere. He regularly produces professional-level analyses of his leathers and makes them available to his customers. There is a reason I choose to offer Siegel leather exclusively at my bindery.
Sokoto Traditional – Excellent choice in leather
I have just finished a full bind using Steve Siegels Sokoto traditional and it was a pleasure to work with. It pairs very well and takes water and glair with ease. The colors are vibrant and wonderful. It is the best vegetable tanned leather I have ever worked with. Thank you Steve for always trying to make good leathers even better. I can't wait to see what comes next.
Sanne
Amazing Historical Leather
I was extremely happy with the Smooth Historical Goat leather I purchased from you. It is of a beautiful color and excellent quality and suited my needs admirably. It was also easy to cut and work with.  Not having to pare the leather too much was extremely worth it as well. I hope to come back to Siegel Leather for my future bookbinding leather needs.
Thank You
Tzvi Liberman
T.L. Bookbinding
Amazing Leather and Individualized Attention
I'm a fledgling Bible rebinder and have come to respect and admire Siegel Leather in a very short period of time. Not only because of the amazing leather they produce, but for the time and attention they give to their customers. Throughout my journey to become a skilled and knowledgeable crafts(wo)man, Mr. Siegel has consistently dropped everything he was doing to make himself available to answer questions and educate me on leather and its proper application. You don't get that kind of customer service and individualized attention from just anywhere! So I am proud to give my customers the best work I can, using the best materials available. And Siegel Leather is truly the best, in every sense of the word. I am truly grateful for every second Mr. Siegel offers to help me grow as a Bible rebinder. They have a customer for as long as the Lord allows me to continue to do this work.
Sulfur-free calf is outstanding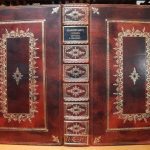 The sulfur-free calf takes dyes and gold tooling perfectly, with vibrant and crisp results. Knowing about the longevity of the skins and tanning methods is a big plus for antiquarian work. Definitely my go-to calfskin. Plus Siegel's always provides great customer service.
---
Reviews