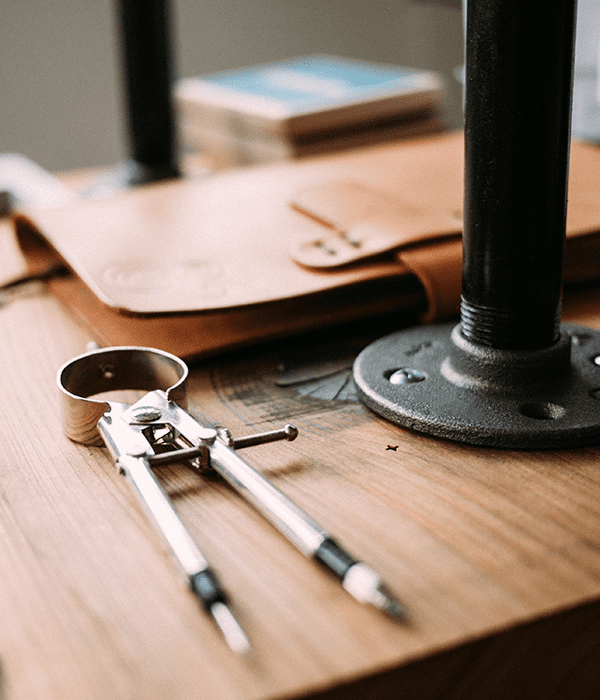 About Us
Siegel of California is more about serving the customer than just earning a living: the secret of our success since 1917.
Established in 1917, Siegel is the oldest Leather Merchant Family in the USA. Through our nearly 90 years, we have developed extensive relationships worldwide through our ability to be a mainstay in the leather industry. Being a proven staple and combined with our extensive knowledgebase, we are best at what we do; sell and source leather at its appropriate and best value.
All of our leather is purchased as raw skins or vegetable crust in a variety of countries. The leather is then contract tanned and finished in one of several countries. We have great flexibility in production of vegetable goatskins and economies of operation.
Steven Siegel holds a graduate degree in Physical Chemistry. He worked with his grandfather, uncle and father in this business during school breaks, summers and holidays in the family business that was located in what was unquestionably the world wide center for leather; the South Street district of Boston, MA. At one time or another, Siegel's has done business in virtually every nation.
Currently, Steven Siegel works as a court certified expert witness in the field of leather. He is also a member of the Thomson Reuters Expert Witness Program and a member of the Royal Society of Chemistry
Leather evaluation
Produce virtually any leather that is currently or was formerly produced
Military Spec Leathers
Sustainability
All of our goatskins are purchased from goats which were raised to feed people.  100% of these animals were raised on non arable lands,  otherwise unsuitable for any other agricultural crop.  This process has been repeated over and over for centuries in these areas.  It is 100% sustainable.   Leather produced from synthetics are primarily produced from petrochemicals, non renewable, and ultimately with a high carbon foot print.
We are sometimes asked where do we purchase our skins.   Most of our skins are purchased by ourselves in the "hair". All of our skins are produced as a byproduct of animals raised on non arable lands.   Most skins are purchased during the Qurbani period, when the finest skins are available. We have made many good friends in countries where people are otherwise inclined to dislike Westerners. We hope that we have been good ambassadors for equanimity in commerce by paying good prices, being respectful of local customs and ALWAYS making a wire transfer for payment within 30 minutes of receipt of invoice.
There is one country where we do not purchase goatskins.  In the many decades of having purchased goatskins, we had not had good luck in the past with the leather from this country.  Recently, I came across literature which specifically recommends that bookbinders do not purchase leather made from the skins of this country based upon quality of leather obtained for bookbinding.  Maybe others have had other experiences.
None of our leather is detanned, where the tanning agents are stripped and later retanned by replacing the lost tanning agents with other tannins, organic or synthetic.   It is my personal belief that detanning leather changes the stereoscopic structure of the collagen compromising the resultant product.  The literature on bookbinding leather  also recommends against this procedure
Company History
The Siegel family has been involved in the production and procurement of leathers since 1917 when the business was established in Boston's historic leather district. During this time, we have provided leathers ranging from saddles to bookbinding leather to materials used in US Military anti-gravity suits. We have exported our leathers all over the world./
During the 1960s we began engineering specialized leathers rather than just selling them. Using chemical engineering principles, we developed unique aging processes, rich colors and sumptuous textures found nowhere else in the marketplace.
In 2011, we shifted focus to expand the selection of specialty leathers for bookbinding and revive some historic leather styles.
Steve Siegel, owner of Siegel Leather, is the grandson of the company's founder and a third-generation leather merchant. Steve worked as an apprentice in his grandfather's business as a child, and has spent 50 years accumulating the expertise he possesses today. In college, he studied Physical Chemistry. This knowledge of chemistry has enabled him to successfully continue developing and engineering specialty leathers. He has traveled around the world inspecting and testing leathers.
Who we've worked with: (note this is not a complete list)
The US Library of Congress
Harvard University
Columbia University
Stanford University
US Military
Walt Disney, leather for "Pirates of the Caribbean"
Leather for Custom Saddle for President Bush
Leather for Custom Saddle as birthday present from President Reagan to his wife Nancy
Casa Fagliano of Argentina, famous custom boot maker with clients such as HRH Prince Charles of England
Craft Restaurant, NY award winning architectural design for use of our leather
Exclusive supplier of J&E Sedgwick of Walsall, England supplier of Genuine English Bridle
Slideshow
Unusual leather produced as sample, unique in its aesthetic appearance, but clearly is able to blind tool, take gold leaf and pare all using Albumin Glare. (Typical of the mechanical and unique aesthetic properties of Siegel's bookbinding leathers.)
Who we've worked with: (note this is not a complete list)
The US Library of Congress
Harvard University
Columbia University
Stanford University
US Military
Walt Disney, leather for "Pirates of the Caribbean"
Leather for Custom Saddle for President Bush
Leather for Custom Saddle as birthday present from President Reagan to his wife Nancy
Casa Fagliano of Argentina, famous custom boot maker with clients such as HRH Prince Charles of England
Craft Restaurant, NY award winning architectural design for use of our leather
Exclusive supplier of J&E Sedgwick of Walsall, England supplier of Genuine English Bridle
Who we've worked with: (note this is not a complete list)
The US Library of Congress
Harvard University
Columbia University
Stanford University
US Military
Walt Disney, leather for "Pirates of the Caribbean"
Leather for Custom Saddle for President Bush
Leather for Custom Saddle as birthday present from President Reagan to his wife Nancy
Casa Fagliano of Argentina, famous custom boot maker with clients such as HRH Prince Charles of England
Craft Restaurant, NY award winning architectural design for use of our leather
Exclusive supplier of J&E Sedgwick of Walsall, England supplier of Genuine English Bridle
Testimonials
" The leather was beautiful, and I was quite pleased with it. "
" I just finished a rebacking using some undyed goatskin that I bought from you a while back. The piece pared well and I dyed it with water-base dyes, It took these well and the overall result was good. Thank you for making such good quality skins available at such reasonable prices. "
" We've ordered from you before and really like your product. "
" The quality is obvious in the look and feel and the shipping was above and beyond for the protection of the hides. "
" Just finished rebinding fifteen 19th century medical books with your Nigerian goat (tan). It went much smoother than I anticipated since the leather was very supple and required very little paring. The colors of the five skins were very uniformed and the client is quite pleased! "
" The leather is great. Thank you. I will order more "
" I was very pleased with the leather sent to me and think I will order more now! "
" I've always had good results with your leather. "
" I appreciate your customer service and the good product you send me. "
" I LOVE the leather! Very high quality! "
" Really loved the product- I'll be sure to order from you again in the future! "
" I love it. It's beautiful and easy to work with. I will definitely be ordering more of your leather in the future. "
" Still beautiful, and exceptionally flexible and easy to work; prices are perfect! Highly recommended to my fellow conservators/bookbinders. "
" The skins arrived today and are beautiful. I'm thrilled with them. "